WordPress Event Management
Reliable.
Optimized.
User Friendly.
It's the event management platform you've been looking for, available in both free and Pro versions.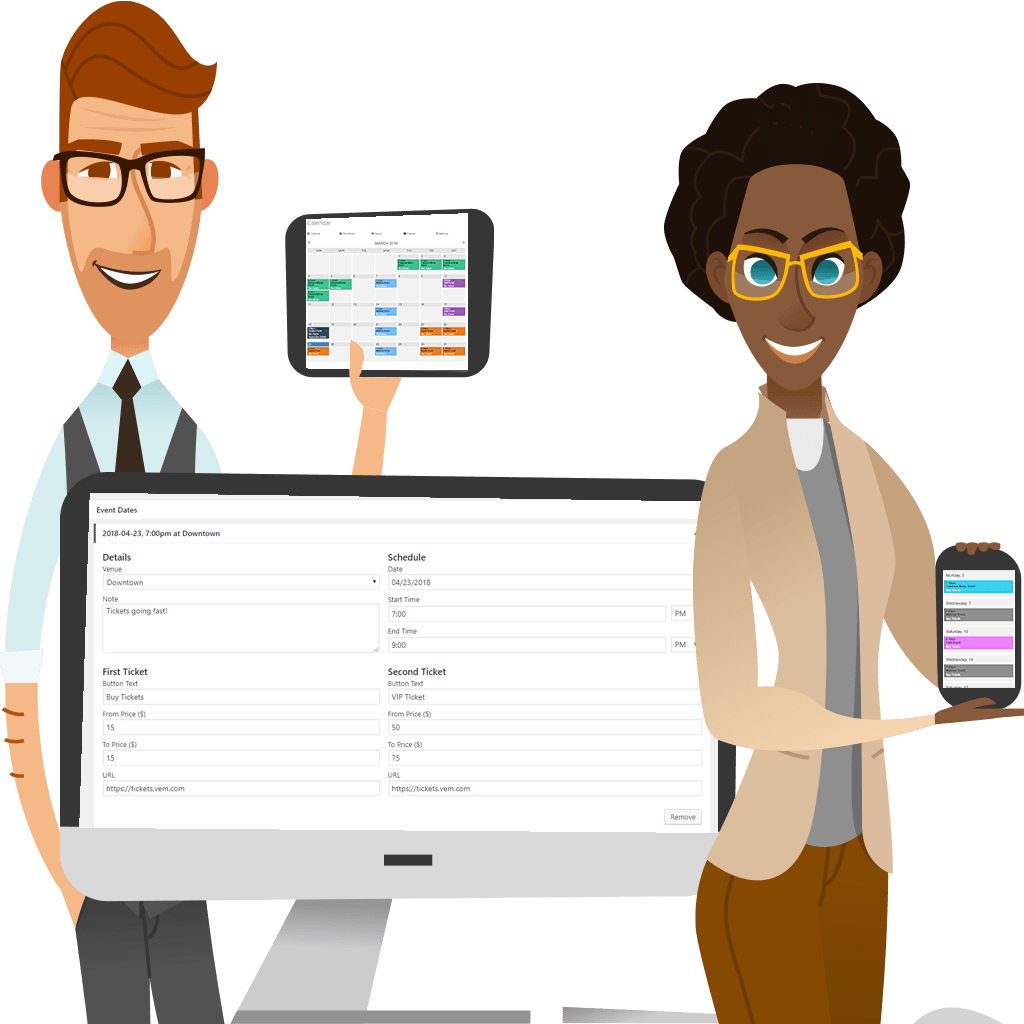 Just Some Of The Users That ♥ Us






Key Happiness Features Available In Both Free & Pro
Easy to install, setup, and maintain.
Create unlimited calendars, lists, and single event pages.
User friendly for admins and site visitors.
Fast, feature rich and extensible.
Optimized code for a post-net neutrality world.
Developer and agency friendly.
100% responsive with elegant designs.
Secure and stable with no database bloat.
Pricing Plans
Free
yep, free
Simple, lightweight, and powerful but still all kinds of awesome.
Pro Single User
$149 per year
One year of unlimited support and updates on a single site.
Pro Developer
$499 per year
One year of unlimited support and updates on 25 sites.
We ♥ Nonprofits! Learn more about our nonprofit discount.
What Makes Our Plugin So Special?
Unlike other event management plugins, VEM provides true flexibility when creating multiple occurrences of the same event.
Forget about a complicated set of recurrence rules or cranking out multiple copies of the same event for each occurence.
VEM goes beyond limited recurrence rules and delivers true freeform multi-occurrence control. Simply put, you can create any number of occurrences per event, each with any combination of the following values:
Venue
Date, Start and End times
Free form text note
First ticket button/link: price (to/from), button text, and URL
Second ticket button/link: price (to/from), button text, and URL
VEM is designed to drastically reduce time entering and managing your event information so you can focus on being creative and promoting your events.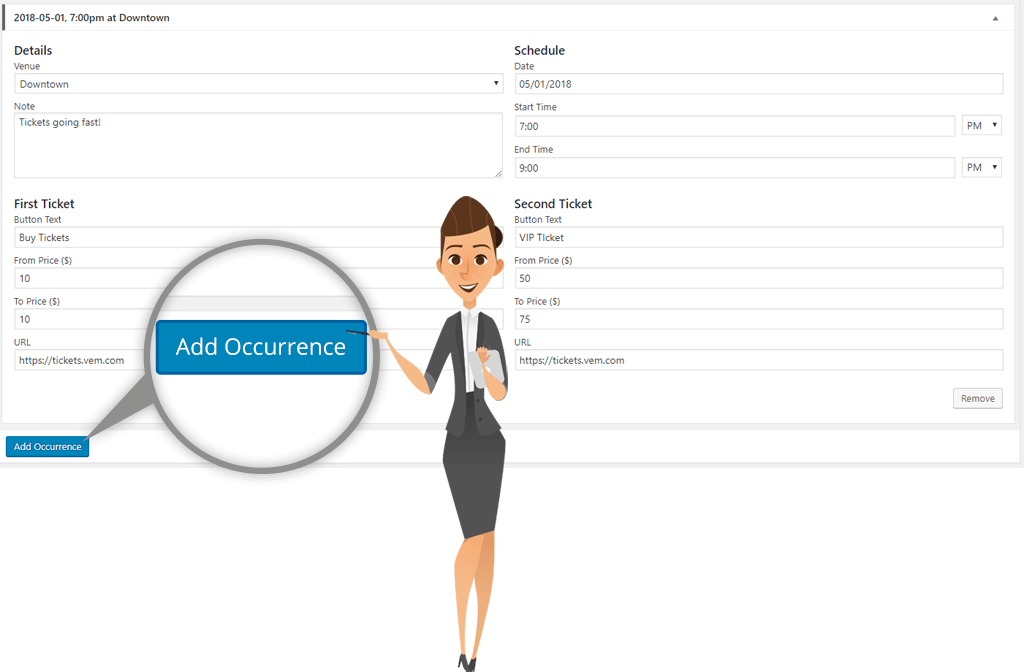 Of course it should be this easy!
That's just the beginning, learn more about why we stand apart.
Works With Any Ticketing Platform
We're all about playing nice with other providers and we're 100% compatible with all self-hosted and off site ticketing providers. We're happy to provide recommendations for either option based on your ticketing needs.
All you need is a URL to use for each event occurrence and VEM pushes that out to all ticket purchase links and buttons.