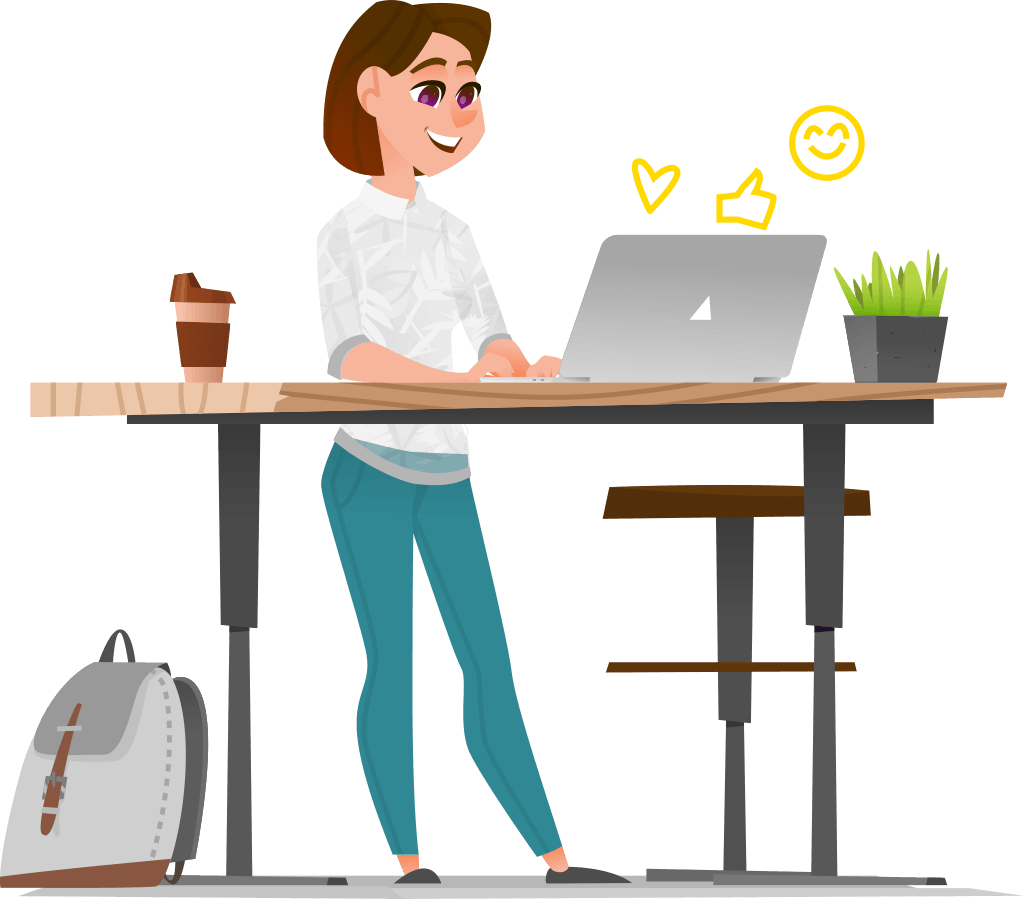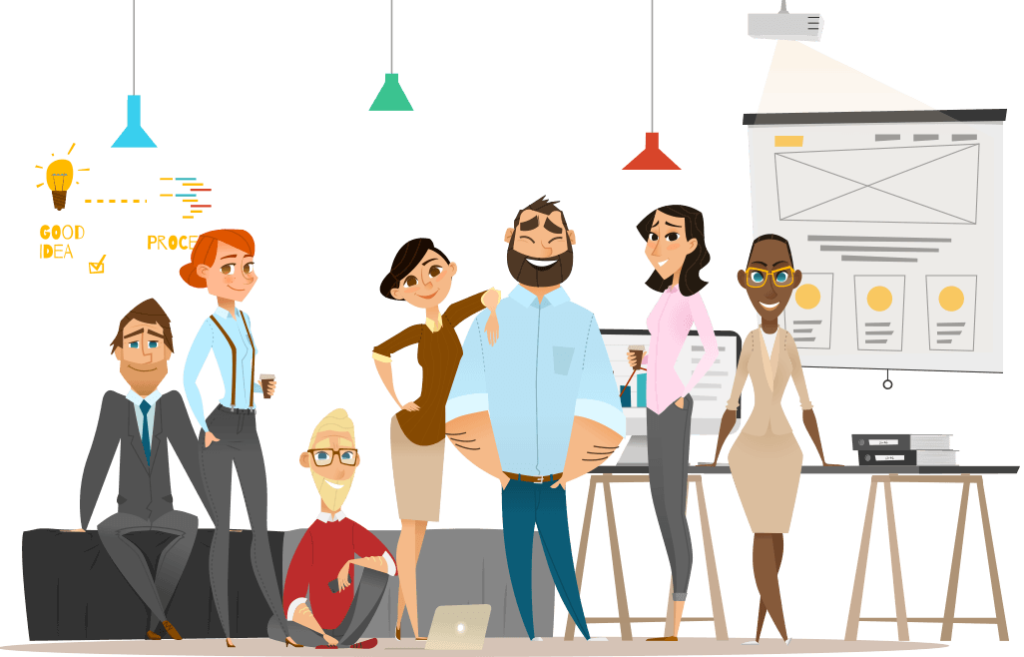 Take event management to the next level with a Pro license and unlock all of these great features
Pro Support
If you're a premium plugin user, you've probably plenty of big talk about support but how many times has it fallen short?
We've been perfecting the art of premium support since 2011 with The Venture Platform and we're bringing that same reputation to Pro Support Forum.
All queries are responded to in 24 hours during regular business hours (M-F, 9am-5pm CT).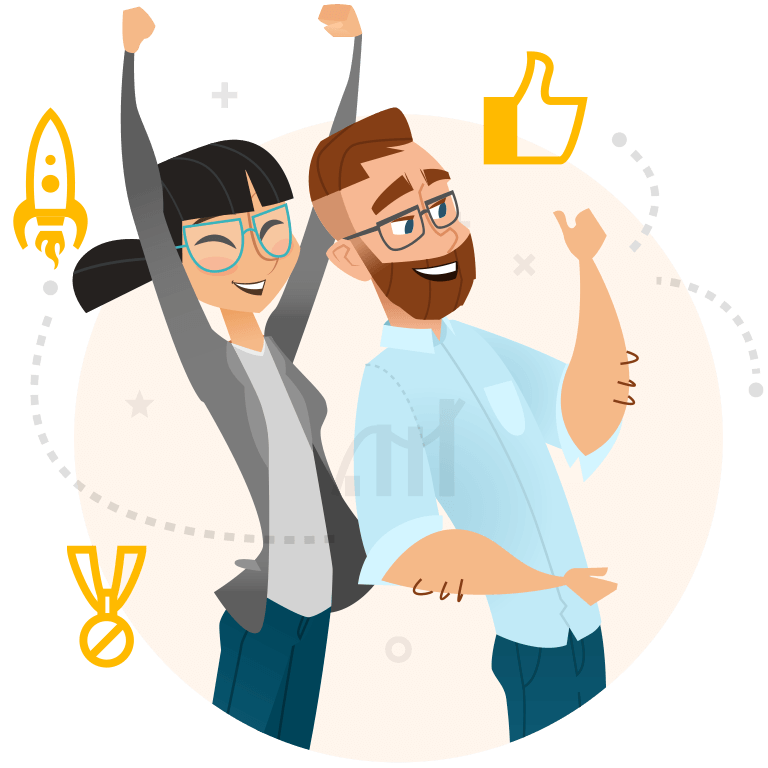 Event Listing Layouts
Add VEM's exclusive Drag-and-Drop layout metabox to your Listings admin panel and you can use it to customize the display for all events in that listing! You can display lists in the default single column or create grids based on your desired column layout. VEM Pro provides control over column options for desktop, tablet, landscape, and tablet portrait layouts. Smartphones default to single column #smart.
So simple, so cool, and so very, very useful. In fact, there isn't another event management plugin on the market able to provide this much control over which items to display and in what order.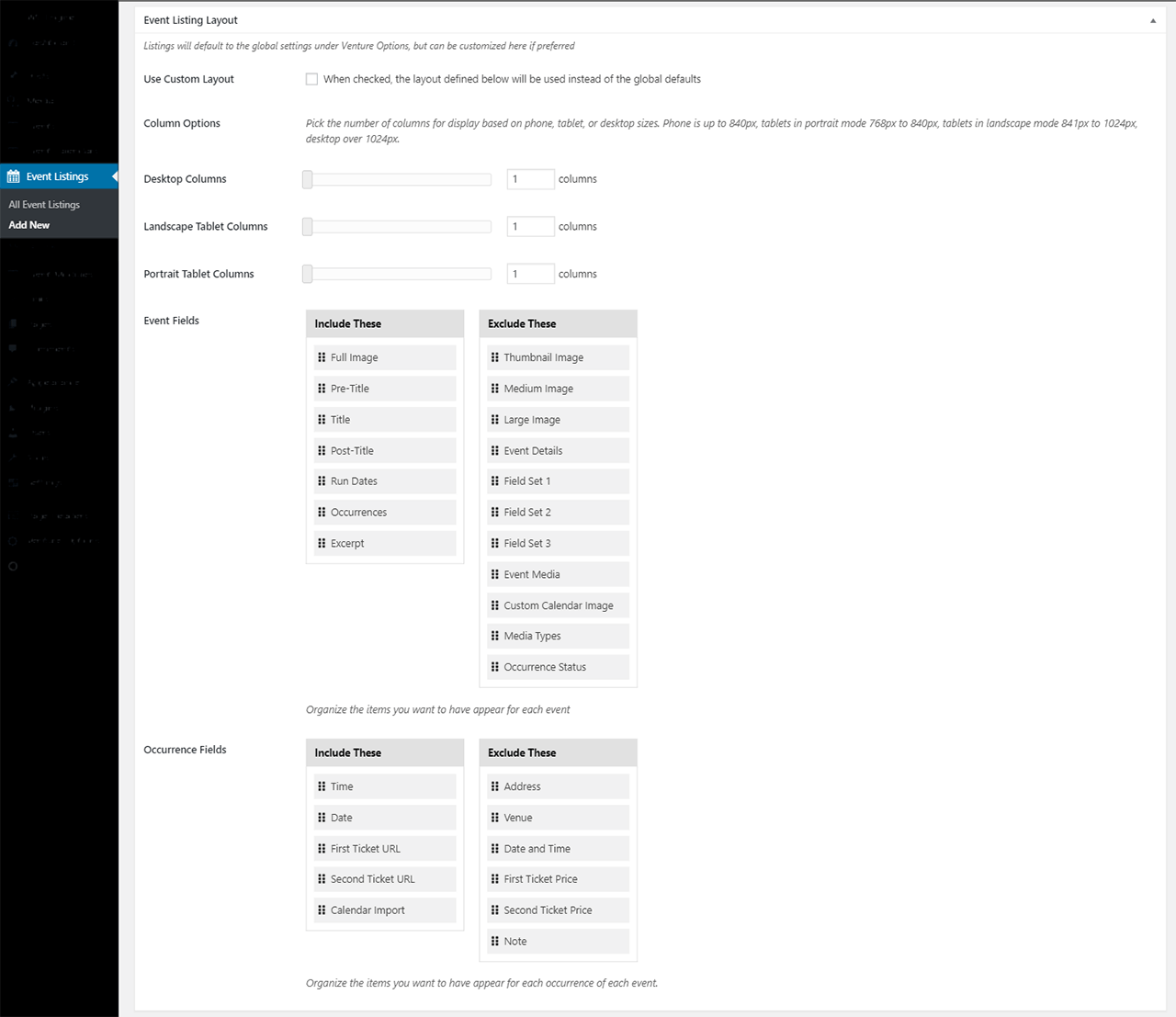 Event Archives
A simple yet powerful feature that ushers in a wealth of dedicated functionality, event archiving makes it easy to create dedicated historical archives based on any criteria you want. It's a great tool to combine with the Pro only Event Media metabox for displaying archive audio/video of events. When combined with Pro enhanced event listing search and filter functionality, you can create a searchable event archive in a matter of minutes and add new events over time.
Default Archived List Layouts
Default Archived Single Event Page Layouts
Assign any event to "archived" status with a single check.
When creating event lists, you can limit display to archived events only.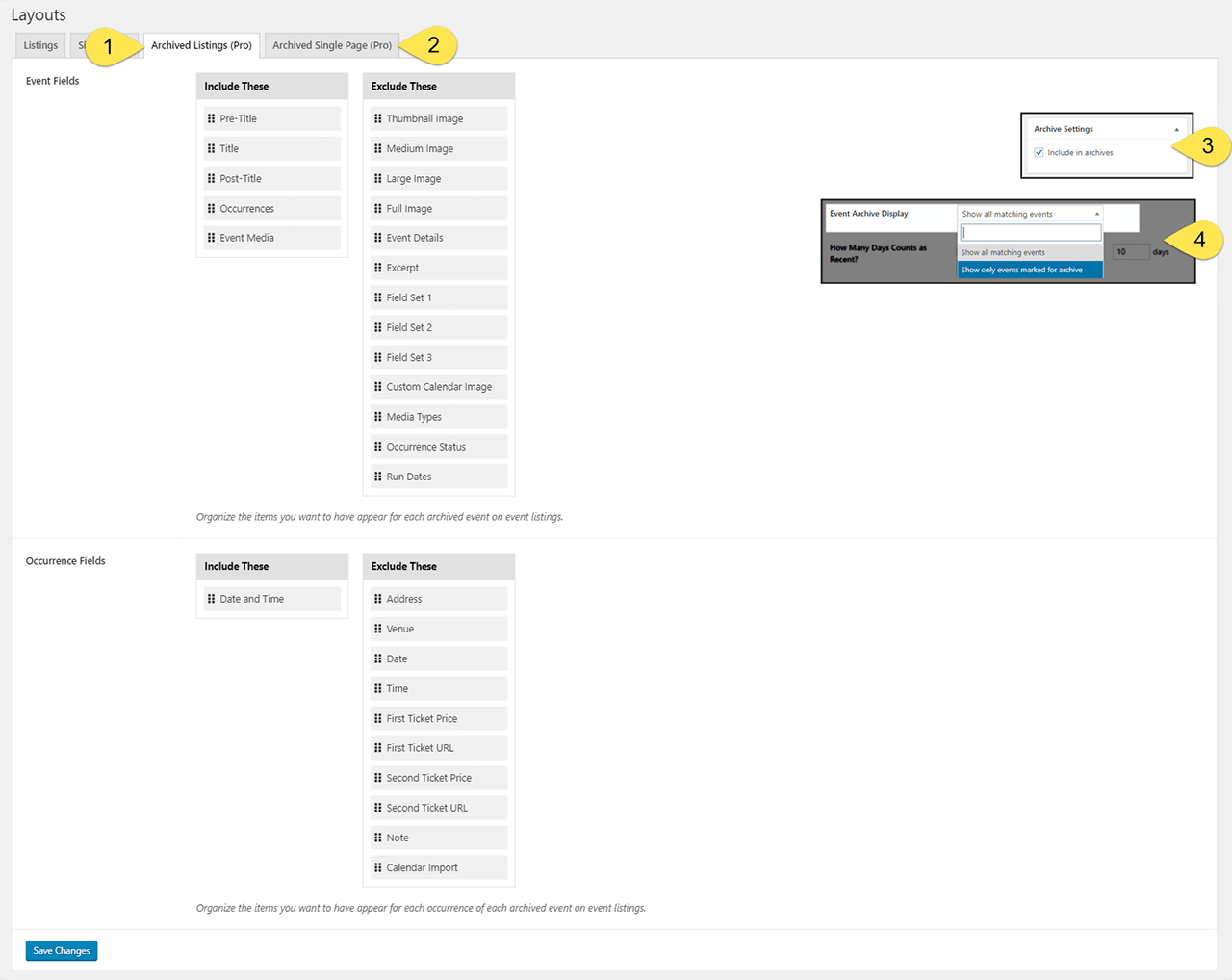 Run Dates
Great for gallery exhibits, tours, or events with a dozen or more unique occurrences, it provides a dedicated Drag-and-Drop module you can use in list and single event layouts that displays a custom multi-date message. It's ideal when showing a "to – from" range is just as, if not more, important as displaying each occurrence but it's smart enough to work for events with multiple occurrences on the same day or even single day with one occurrence.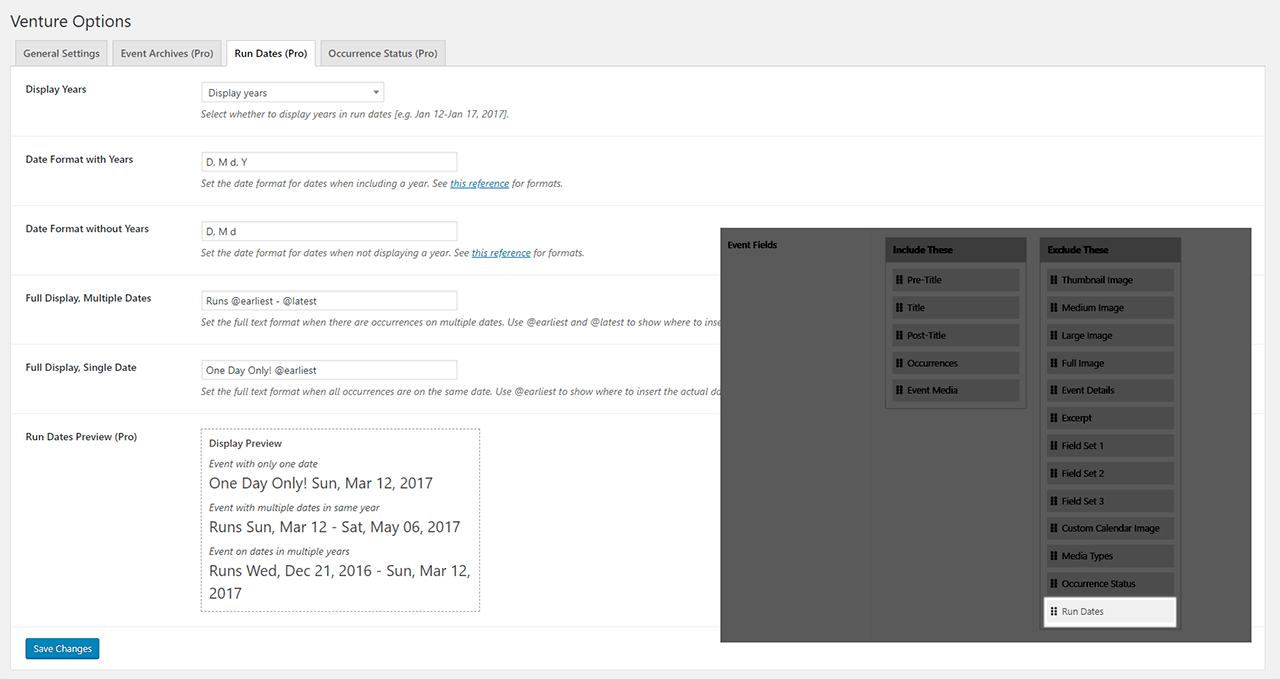 Occurrence Status
Fire and forget bliss in the form of a Drag-and-Drop module you can use in list and single event layouts that displays a custom status message based on whether an event's occurrences have all past, are current, or all in the future. Think "coming soon," "happening now," or "this event has past" style message blurbs. All you do is set the message and Venture does the rest automatically based on an event's occurrence dates.

Search Filters
By default, you can enable keyword search functionality to event listings but you're Pro license provides the ability to include additional search result filters in the form of event taxonomy and date range. You can let users define their own date range or create a fixed start and end dates, which is an ideal solution for creating annual archive searches.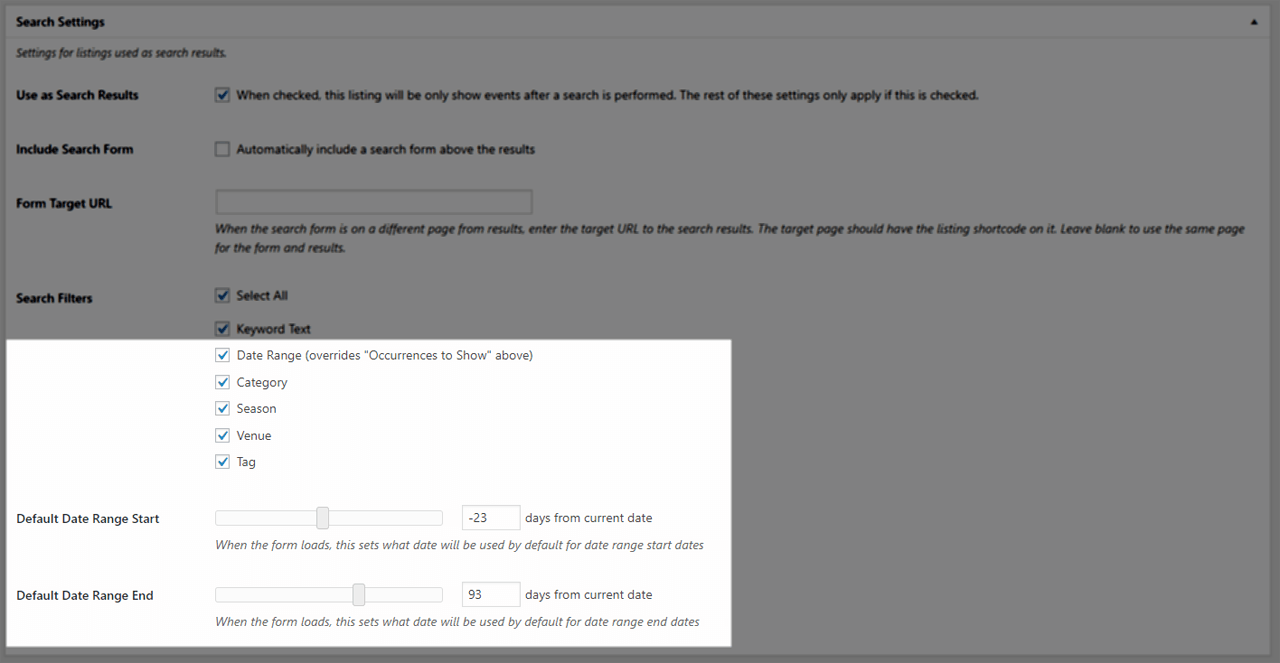 Single Event Custom Layouts
Last but anything but least, your VEM Pro license provides the ability to control the layout on a per event basis. By default, your universal Single Event Layout settings control event page layouts but let's say you have an event that could really benefit from a different layout. This feature provides the ability to do exactly that.
To override the default layout settings, just check the "Use Custom Layout" option then drag and drop your custom layout. It's just that easy!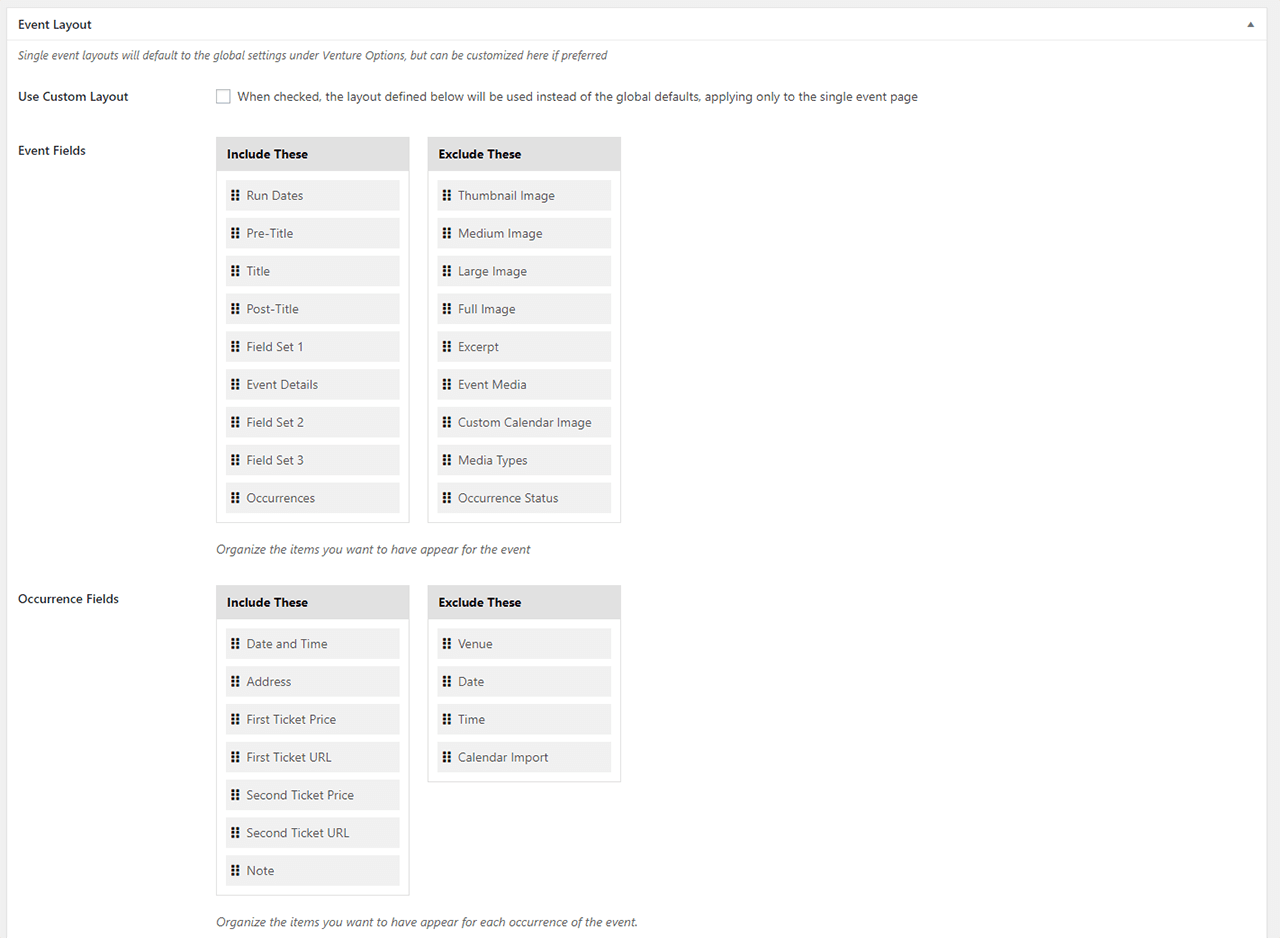 Choose a Pro license that works best for you: